You can order your favorite Tupperware online though my Tupperware page. Seal your deal with Pati.
These are just a few of my favorite pieces: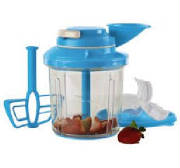 Power Chef System
The Power Chef can chop, blend, whip, emulsify... I can mix a whole cake mix in the Power Chef (liquids go in first and then the cake mix half at a time). It chops my pecans fine enough to make my Rum Balls at Christmastime. You can make your own mayonnaise.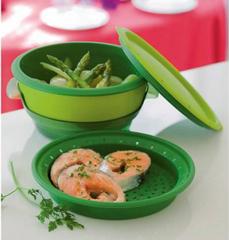 Smart Steamer
The Smart Steamer is an amazing piece. I Hard Cook a half dozen eggs in 10 minutes in the microwave without exploding. But my favorite meal is fill the bottom with oriental veggies like bok choy, snow peas and shiitake mushrooms and then salmon on the top tray with some Sesame Ginger Teriyaki. It cooks in the microwave in 8-11 minutes (depends on size of the salmon).